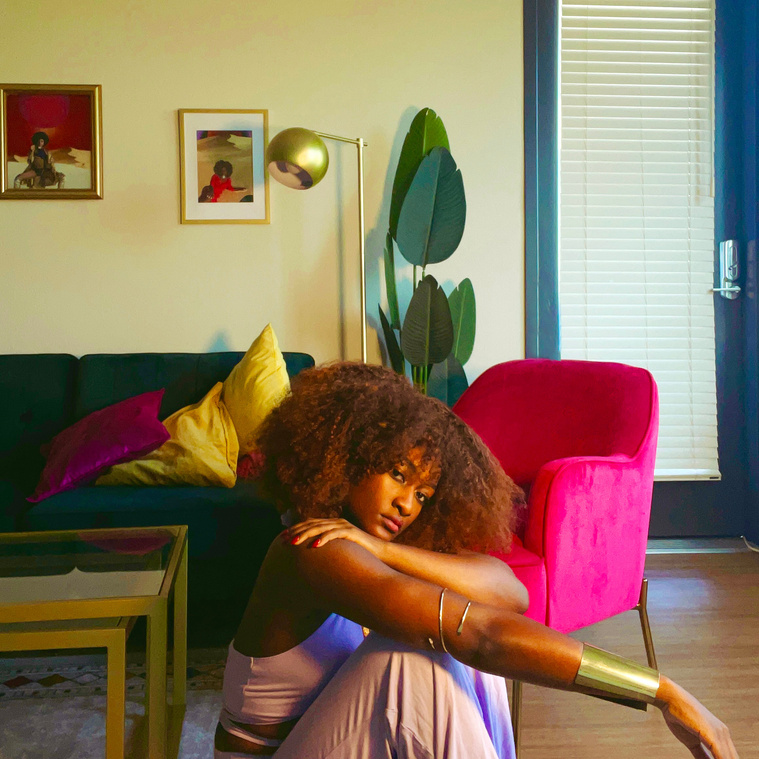 Erica Jones
Erica is an artist who combines her interests in Afro-Surrealism and afro-futurism in her work. She grew up moving around frequently due to her family's military background, and currently resides in Oakland, California. She incorporates collage techniques, using her photography as a starting point, to create visual compositions that explore themes of purity, futurism, sexual liberation, and ancestral belief systems. Erica values collaboration and vulnerability in her work, and encourages her subjects to freely express their creative likes and dislikes during photo sessions.


Juried Exhibitions
de Young Museum Open Call
2023
Photographic Center Northwest Gallery
2022
Woman Made Gallery
2022
Group Shows
Noir 3: A Juneteenth Exhibition - Illinois State Museum
2023
"Where we are coming from" - Granite City Art District
2018
"Black Woman Speak" - The Griot Museum of Black History
2018
"Hands up" Ferguson - UMSL GALLERY FAB
2014.
Magazine Features
AFROPUNK MAGAZINE - 2014
ST LOUIS AMERICAN - 2020
JUANAZINE - 2020
HUFFPOST - 2015
Clients
AIRBNB (Design)
AFROSEXOLOGY (Photo)